When a triumphant Donald Trump took the stage a year ago to claim victory over Hillary Clinton, cheering from the crowd was Jesse Blanco — dressed in a blazer, bow tie and a "Make America Great Again" hat — ready for the president-elect to let loose like he had during so many rallies during the campaign.
It's been a year since Donald Trump won the White House. Remember? After a long night of election returns, multiple news organizations at last declared that Mr. Trump had won the White House. A two-year campaign battle was over. Hillary Clinton had lost. Grim anchors and crestfallen reporters blinked at one another as coverage shifted from images of weeping Democrats to the new president-elect — who walked out on a New York City stage with his family at 2:48 a.m., and stepped up to the microphone with a clear message.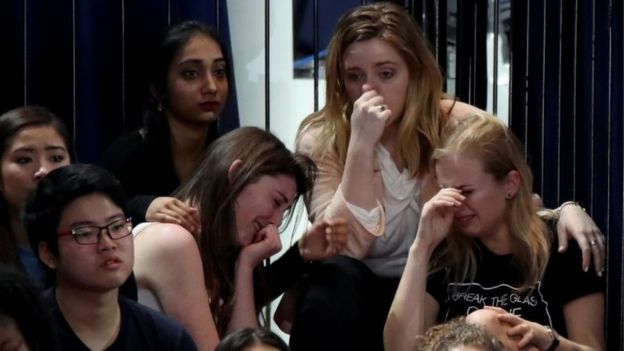 "Now it's time for America to bind the wounds of division, to get together. To all Republicans and Democrats and independents across this nation, I say it is time for us to come together as one united people. I pledge to every citizen of our land that I will be president for all Americans. And this is so important to me. It's been amazing. And I love this country," Mr. Trump told the nation in that singular moment — even as legions of journalists and broadcasters began preparations to go to war against the incoming administration, primed to deliver critical coverage — or no coverage at all.


Few of them realized that Mr. Trump simply did not care what they thought, and was ready and able to stay on message, stay on task and fire back when necessary.
"Such a beautiful and important evening! The forgotten man and woman will never be forgotten again. We will all come together as never before," the new president-elect tweeted four hours after his appearance that night, just as the sun was coming up.
Much of the irked press still can't believe it. Democrats who can't come to terms with the Trump presidency have promised to scream in the streets on Wednesday to mark the anniversary. One pastor, however, had an explanation for it all at the time.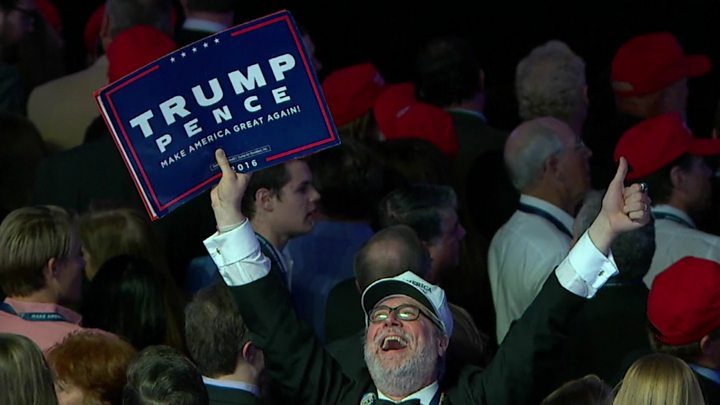 "Did God show up? In watching the news after the election, the secular media keep asking 'How did this happen?' 'What went wrong?' 'How did we miss this?' Some are in shock. Political pundits are stunned. Many thought the Trump/Pence ticket didn't have a chance. None of them understand the God-factor," said evangelist Franklin Graham in the immediate aftermath, citing voters who prayed, then went to the polls.
In a review of events since President Trump was elected, Wall Street 24/7 analysts Douglas A. McIntyre and John Harrington report that the Consumer Confidence Index has reached its highest level in 17 years. As of the start of November, the Dow Jones industrial average is up 29 percent since Trump's election. The number of people applying for jobless benefits reached a near 44.5-year low. Since January, the number of unemployed people fell by 1.1 million, and unemployment dropped to a 17-year low of 4.1 percent, the analysts report.

"The public's views of local job availability continue to improve," notes the Pew Research Center in citing its own national survey, adding "50 percent of Americans say there are plenty of jobs available in their communities — the highest number saying that jobs are plentiful in Pew Research Center surveys dating to 2001."
Comments
comments