Danica Roem brings campaign signs as she greets voters (AP Photo/Steve Helber, File)A transgender woman made history last night as the first openly transgender state legislator – defeating an ultra-conservative anti-LGBT opponent.
Danica Roem, a former journalist, defeated Bob Marshall, who held his seat for more than two decades – and who sponsored an an anti-trans 'bathroom bill'.
Marshall reportedly refused to debate his opponent, and to call her 'she'.
He also described himself as Virginia's 'chief homophobe', according to the Washington Post.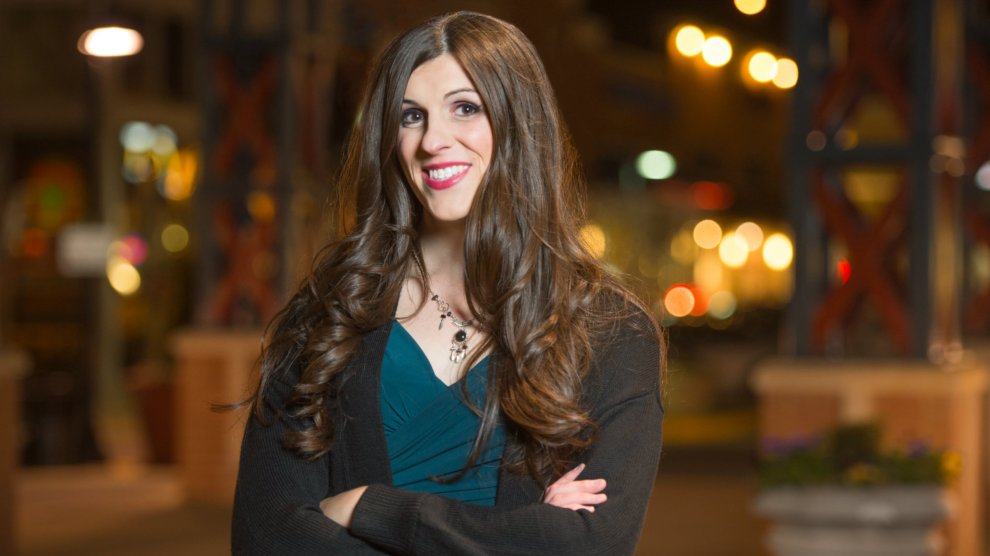 Roem will be Virginia's first openly transgender lawmaker.
She will also make history as the first openly transgender person elected and seated in a state legislature, according to the Victory Fund, a political action committee that works to get openly LGBTQ people elected.
Democrats nearly wiped out Republicans' overwhelming majority on Election Day in the Virginia House of Delegates.
'It really is an unprecedented result we're seeing,' House Democratic Caucus Leader David Toscano said.
The last time Democrats picked up more than five seats was 1975, according to Toscano.
Comments
comments