In a new NBC News-Wall Street Journal poll of residents in key battleground states, 41 percent say the country is worse off than when Donald Trump became president, while 32 percent say it is better off.
Conversations with Trump voters as the anniversary of the 8 November election nears do not typically reveal such regret. Most people who voted for the president are still solidly behind him, at least in Northampton County, Pennsylvania, which voted for Barack Obama twice before opting for Trump last fall.
For our series The Promise, the Guardian has been interviewing Trump supporters in Northampton since before the inauguration, to gauge whether support for the president in this key bellwether county is changing, and to find out whether Trump voters feel that the president has delivered on his promise to Make America Great Again.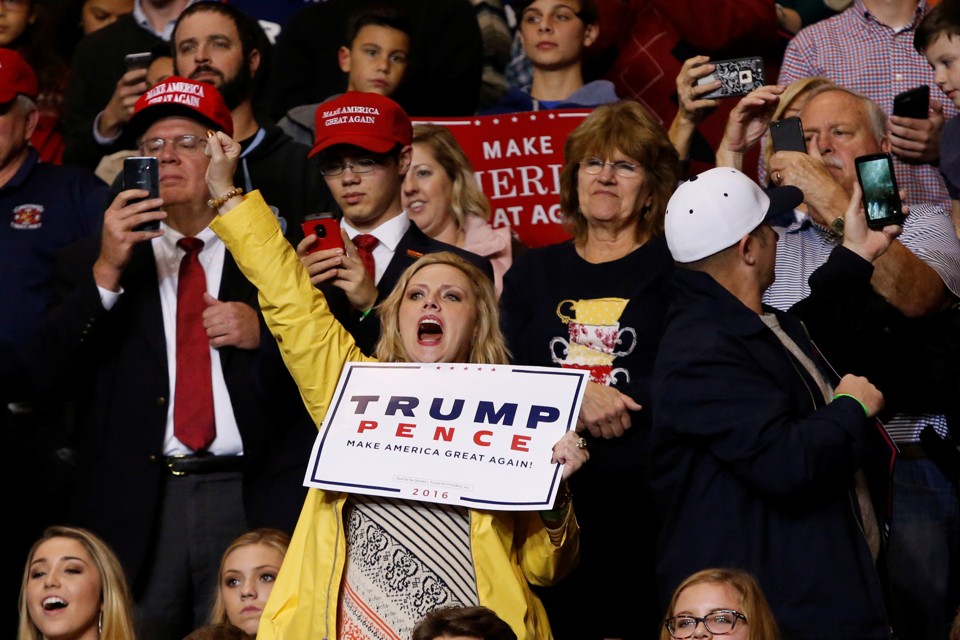 Trump's core supporters in the region are still with him, although the president appears to have slipped with impulsive or protest voters like Miller, said Christopher Borick, director of the Institute of Public Opinion at Muhlenberg College in neighboring Lehigh County.
"There's a difference, right?" said Borick. "There's the Trump voter, and there are people who voted for Trump last year. And Trump voters are still every bit as passionate, or even more so, than they were last year in Northampton County. Those folks are going nowhere.
"But there are those folks that made the call last fall – because they didn't like Clinton, or they just wanted to blow things up – now a year in, that aren't enamored any more. They kind of have a bit of buyer's remorse."
Comments
comments