In his "A Closer Look" segment on Monday, Seth Meyers needled Donald Trump on a variety of topics, from the president's current visit to Asia to the ongoing investigation into his campaign's collusion with the Russian government.
Meyers took particular interest in Japanese prime minister Shinzō Abe's gift of a hat to Trump that was embroidered with the phrase "Make Alliance Even Greater."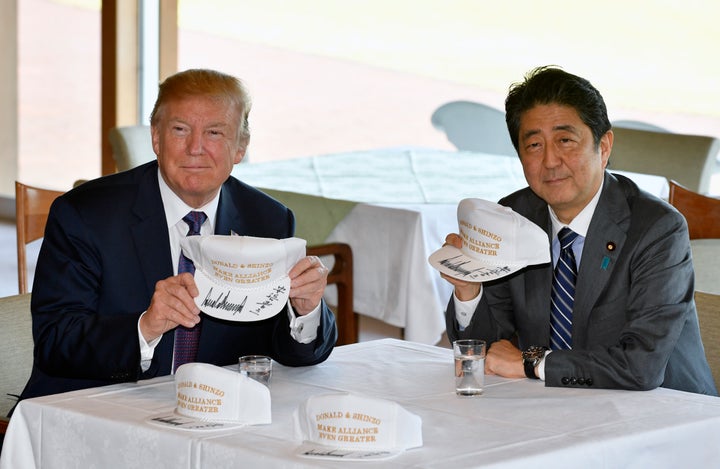 Meyers joked that Abe was "smart" because he realized "only way to communicate effectively with Donald Trump is via hat." This inspired Meyers to relay his own message to the president—in a manner the commander-in-chief would find easily-digestible.
Meyers also joked Abe's message to Trump "sounds like what you say to a monkey if you were teaching it sign language."
Later turning to the president's less-than-stellar reputation as a truth-teller, Meyers noted Trump "just keeps saying stuff without evidence and expecting us to believe it."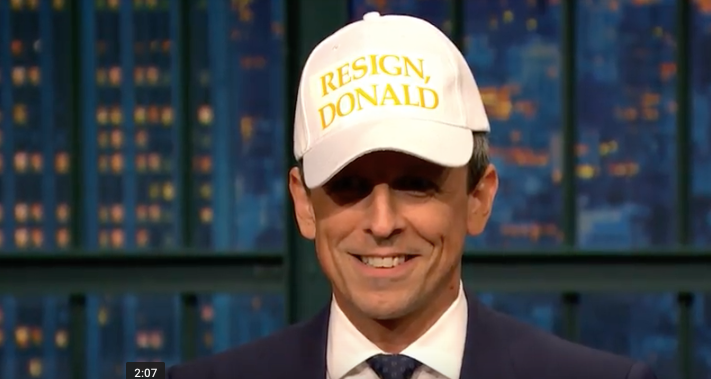 Playing a clip of the president ineloquently insisting he did not collude with Russia, the late night host noted, "if Trump had been taken a polygraph during that answer it would have looked like his signature."
The "Late Night" host said he liked the idea, so he decided to create his own with a personalized message for the president.
Comments
comments