'Everything's on the table – only from now on I'll have my pants on': Stormy Daniels vows to 'take down' U.S. President Donald Trump during her first Australian tell-all.
Adult film actress Stormy Daniels is opening up for the first time on Australian television with a tell-all interview.
The 39-year-old porn star alleges she and United States President Donald Trump had a sexual encounter when he was the host of Celebrity Apprentice.
Talking to 60 Minutes' Liz Hayes at her isolated property in America, Daniels exclusively goes into detail about her reported relationship with Mr Trump.
'Stormy left nothing to the imagination,' Hayes said on the tell-all interview.
In order to prove that she isn't lying, Daniels is willing to open up about every tiny detail about her alleged rendezvous with Mr Trump.
'I'm not a liar. And I am not a gold digger. Don't mess with me,' she warns Hayes.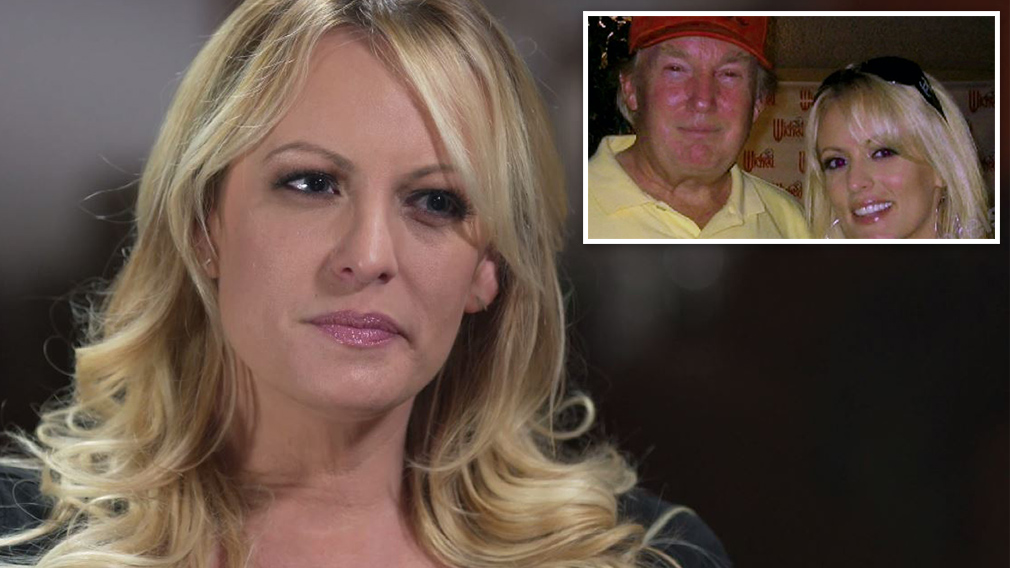 When Hayes asked if she could be easily 'brought down' by opening up about her past, the porn star makes a joke: 'The entire universe has seen my b***hole. Like, I'm pretty hard to embarrass.'
After being backed into a corner and 'ripped to shreds', Daniels said she is determined to take down the President.
'Everything's on the table. Only from now on I'll have my pants on,' the adult film actress says.
The alleged affair began in 2006, when Daniels says she met the then television celebrity at a golf tournament,Nine News reports.
She claims he invited her back to his penthouse where she assumed they would be having dinner.
Instead, the adult film actress says she left the penthouse hungry after what she describes as 'the least impressive sex she's ever had'.
The pair then allegedly stayed in contact for a year and a half, according to Daniels, before the relationship fizzled.
Five years later, a story appeared on a gossip website regarding the series of events, bringing it back to the 39-year-old's attention.
When Mr Trump began his campaign for presidency in 2016, Daniels was approached to sign a huge $130,000 non-disclosure agreement.
The porn star claims that she was approached again this year, but this time they wanted her to make a public statement denying the alleged affair.
Deciding that enough was enough, she decided to talk publicly about the alleged affair and says that her life has been a nightmare ever since.
'Daniels says she's had hundreds of death threats. She has body guards and takes special precautions to ensure her seven-year-old daughter's safety,' Hayes said.
Rejecting the offer to settle further legal disputes, Daniels says that the President hasn't seen the last of her.
Comments
comments